Spinal
Wire Frame Neck Brace –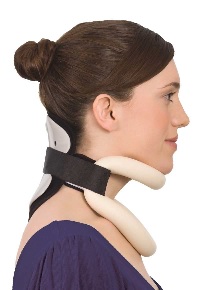 A light- weight, comfortable neck brace.
Aspen Neck Brace –
Aspen cervical collars are designed to provide support and comfort. The structure of the collar is engineered to restrict motion without causing painful pressure points.
Lumbar Sacral Orthoses (LSO) –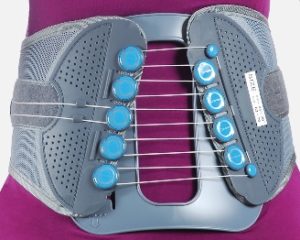 The Lumbar Sacral Orthoses utilizes intra-abdominal pressure and metal stays to decrease loading on the spine and provide support.
Thorasic Lumbar Sacral Orhoses (TLSO) –
Jewett Brace –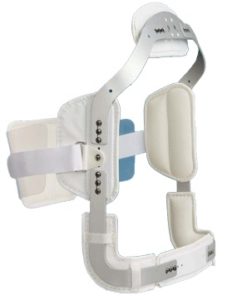 A Jewett brace utilizes a three points pressure system which is used for controlling forward flexion of the spine. It is a hyperextension orthosis often used for anterior spinal fractures.
Custom Clam Shell –
This is a custom made plastic body brace that immobilizes the Lumbar and Thorasic spine, often used post-trauma.
Boston Overlap Brace –

The Boston Overlap Brace is a versatile, low-priced, easy-to-apply, medium-duty method for treating most indications where back pain is evident.
Sacral Iliac Brace –

With its unique design, the SI belt helps stabilize and support the sacroiliac joints.
007