Ankle Braces
ASO (Ankle Stabilization Orthotic) –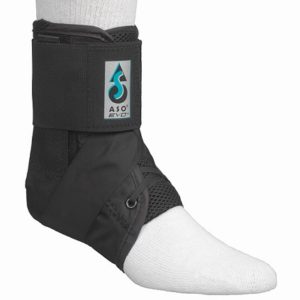 The ASO is a patented ankle support that can be worn either preventively or during the treatment of an acute ankle sprain. The patented "figure 8" straps and elastic cuff support the ankle in a biomechanically neutral position, reducing either inversion or eversion type injuries or re-injuries. Made for either the left or right ankle, the ASO delivers superior athletic and patient results.
Swede-O
Ankle-Lok –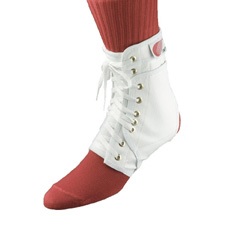 The Ankle Lok has been proven effective in numerous independent clinical studies. It has been utilized by athletes and patients for over 10 years to help prevent ankle injuries.
Active Ankle –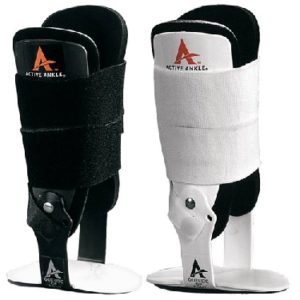 The Active Ankle features a durable, quick-fitting single strap system that is adjustable for both high- and low-top shoes. That, combined with feather-light E.V.A. padding that hugs every contour of the ankle, offers a sleeker, less bulky brace while still offering maximum performance and protection.