Knee Braces
Custom Made
Stabilizing knee braces
Controlling the knee in all the planes of instability which are a result of ACL/PCL/MCL injuries is vital when choosing a ligament brace. Many braces are marketed as ACL braces, but some are much more effective than others. When a cruciate ligament is ruptured, custom made stabilizing knee braces should provide stability in multiple planes.
CTi –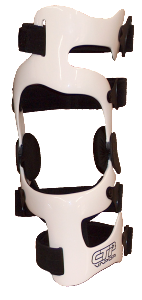 Indications:
– ACL, PCL, MCL Tear/Rupture (if doing high impact sports)
Offloading knee braces
Designed to reduce pain caused by osteoarthritis in the knee. This is accomplished by using three points of leverage to unload the affected compartment (painful side of the knee)
Unloader –
Indications:
– medial or lateral compartment osteoarthritis
Custom Fit
Flex Knee (Mild to moderate ACL support. Good MCL, LCL support) –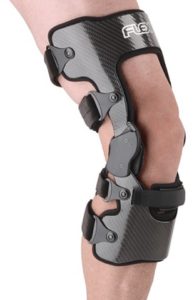 This is a light weight OTS knee brace with an anatomical joint articulation and heat moldable thigh and calf shells.
Indications:
– Partial ACL tear
– MCL tear
– General knee instability
Hinged Knee –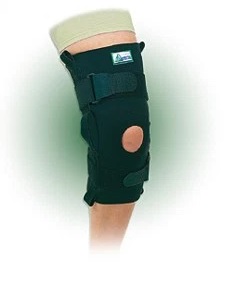 The hinged knee brace aids in the treatment of MCL and LCL sprains. In addition, it may be used post-operatively or during sports to provide medial or lateral stability.
Indications:
– Mild – Moderate MCL/LCL strains
– Mild OA
Patella Stabilizer –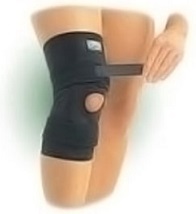 The unique "internal sublux strap" allows this brace to provide superior stabilization for knees with patella tracking problems.
Indications:
– Patella femoral syndrome
– Chondromalacia
– Lateral tracking/subluxing patella
Neoprene Sleeve –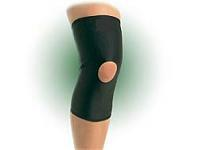 Basic knee sleeve made from 3mm "air prene" to provide some compression to the knee.
Indications:
– Mild OA
– General aching of the knee
– Swelling
Infra Patellar Strap –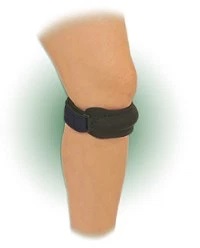 The infra patellar strap applies pressure to the patellar tendon without creating a tourniquet around the leg.
Indications:
– Patella tendonitis
– Osgood-schlatter disease
ROM –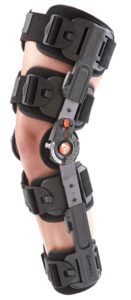 We fit and provide range of motion braces.  The range of motion can be limited to any degree or locked to prevent any movement.
Indications:
– Post operative
– Post injury, ie. MCL, ACL
Knee Immobilizer –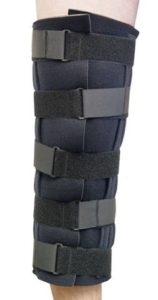 A low cost knee immobilizer which is easy to put on and take off for temporary use.
Indications:
– Post operative
– Post injury